buddycloud blog
Aug 31
[video]
Aug 09
Remember AOL Keywords?
Anyone remember "Go to AOL Keyword: Ford"?
I try to avoid blowing the buddycloud trumpet (pssst: we're building an open federated/distributed social network) each time there is a future-of-twitter post on hackernews. I can't hold back this time.
Twitter works in the same way the old AOL client did: you accessed some message boards and stock prices and film websites using AOL keywords. Marketers flocked to AOL to put up the latest movie premier website.
At the same time there was the small techno-elite downloading Mosaic 0.98 over their 28.8Kbps SLIP connection and starting to experiment with the "world wide web". In comparison with the closed systems like Compuserve and AOL, the open web took much longer to evolve because everybody was working on different parts without any central coordination.
It was this lack of central coordination that brought us the more robust world wide web system and I don't think that any of us would argue for a world where AOL is the gold standard of finding, hosting and accessing content.
Twitter is pushing hard to be the gold standard of messaging in the same way that AOL did. And marketers are flocking to work with Twitter along with newscasters giving out hashtags and @twitter-names.
But, in the backrooms and basements and hackerspaces of the internet, today's equivalent of Mosaic downloaders are experimenting with open, distributed social networks like buddycloud.
The buddycloud team and everyone who attends our hackathons is working to build the post-Twitter future just like Netscape helped launch the open web.
The future will not be built around one company, but a couple of companies like buddycloud that help nudge an open future forward. The future will be protocol based (everyone agrees on a common way to communicate) rather than homesteading on another company's API for fear of API key revocation.
To move away from Twitter, we must think bigger: a giant network like email where everyone can run their own servers and they all interconnect.
We're trying to solve some of these problems on the buddycloud wiki. And props to the buddycloud team, I think they are doing a great job. I'll go back to biting my tongue on each new future-of-twitter post.
buddycloud summit: a list of everything we made
The first buddycloud summit was a great success. It's awesome to see how the buddycloud-community grows and how many people from far and wide contribute to building a new open future using the buddycloud architecture.
We say thank you to Sonny from Allicante, Dodo from Dresden, Tuomas from Paris and Andy from Lancashire for joining our Munich crowd - and all the others from all over the world dropping in remotely: From Europe to the US West coast.

A big thank you also goes to Hillert & Co for making their great office space available to us again!

What we worked on - our dev highlights:

We hope to see you at our next summit and hackathon. Stay tuned: Follow development on buddycloud's github page and the buddycloud dev wiki.
Aug 03
The countdown is on!
The first buddycloud summit and hackathon starts in less then 24 hours: A lot of people are going to join us this time - awesome.
If you can't make it, you can still drop in remotely. For getting an invitation to our Google hangout, just send an email to donna.smith@buddycloud.com.
See you tomorrow!
Jul 31
Great think piece by Dave Cridland on Twitter's accountability.
Jul 26
buddycloud Summit v1.0 and hackathon
The federated social web continues to change and evolve at an unprecedented pace. buddycloud is leading this revolution.
Strategies of building an open ecosystem become more important to users and companies for privacy and data security alike. Social applications no longer just help us - they run our lives. Yet most of us still depend on closed networks and companies potentially expose private information outside the corporate firewall.
The buddycloud Summit delves into the issues and challenges of developing a secure, federated social network. It brings together buddycloud developers, thought-leaders, peers and colleagues from the open source world, software vendors and mobile makers building a better future.
The summit provides you with the know-how to build your next project on buddycloud.
Let's build this open future together. Be a part of it and join us!
Schedule
Welcome and intro: why buddycloud
Mobilizing the Crowd: how do we solve invites
The ecosystem: What does the perfect buddycloud ecosystem enable you to do?
web hacking track: working on the UX and the UI of the

buddycloud webclient

(try it out at

beta.buddycloud.org

)

mobile hacking track: working on the

buddycloud Android client

For further planning check hackathon@topics.buddycloud.org and the buddycloud wiki.
Date and location
The summit will be at the weekend of August 4th and August 5th. 11am until 11pm.
Additionally we'll run a Google hangout for the duration of the summit and hackathon for those that want drop in remotely.

The Hillert & Co office space is at Tengstraße 37 in Munich.

The station is about a minute from the office space.

If you get lost or need directions: call +49 178 545 0880


Get involved

We're looking forward to seeing you!
Please let donna.smith@buddycloud.com know if you can make it so that she can plan numbers.
Jul 09
[video]
Jul 08
10 mins to run your own buddycloud screencast
Here's a quick video showing how you can have buddycloud up an running in just under ten minutes!
During the last hackathon Rene developed the buddycloud-vm project. buddycloud-vm is a bunch of puppet scripts that quickly setup a new buddycloud instance. You can then run this instance:
as a virtual machine on your existing server
as an EC2 instance on Amazon.
The video shows you the steps to get things setup on Amazon. Additionally you can check out the instructions on the buddycloud EC2 install wiki.
Jul 07
next buddycloud hackathon date announced: 4-5 Aug 2012
Thanks for all signing up. 
The next hackathon will be in Munich on 4-5 August. We'll keep the planning going in the buddycloud hackathon channel.
In the name of science, we'll devote one evening's hacking to researching the Ballmer Peak. The idea being to scientifically find the exact quantities of beer or whiskey and timespan to hit the peak for javascript and java developers.
And when we aren't researching… writing great code.
More details to follow.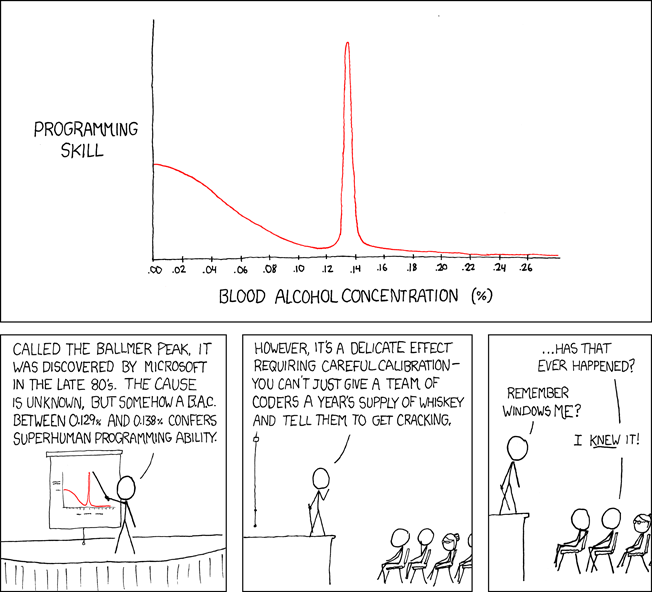 Jun 28
The super-ultra-mega-with-chrome-exhaust-pipe buddycloud hackathon in Munich
The buddycloud hackathon is go go go!
Thanks to Christian Ehl at Hillert & Co (Hillert helps companies connect with their consumers through awesome mobile apps and social media) for lending us their superb office space.
This weekend (30th June and 1 July), we'll be hacking away at the diamond encrusted coal face of the future:
We're doing planning in the hackathon@topics.buddycloud.org channel and will be updating the buddycloud wiki too.
We want to hack on the following:
Details:
Saturday: we'll be there from 10:30 and kick off at 12pm. Sunday too.
call +49 178 545 0880 if you get lost
Before then:
Be awesome!